Apple's iPad is a powerful, well-designed device that buyers can't seem to get enough of. Late last year, Amazon introduced the Kindle Fire. The Kindle, able to hit a much lower price point as well as a 7" form factor, is still being called a missed opportunity for Apple. As a smaller and cheaper alternative to the iPad, many believed that Amazon would crack the iPad's dominance in what is arguably a single-product tablet market. Apple's iPad sales didn't give up an inch. The iPad's features define a class of mobile applications suitable to its strengths. Users want the mobility and utility, and also the convenience and assurance of their information being available from anywhere, in the cloud.
So, what's on my iPad? Here are some of my favorites.
Evernote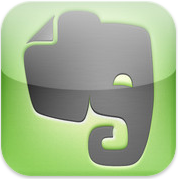 Evernote enjoys a permanent slot on my menu bar. In the beginning there was a proliferation of TXT and DOC files for all manner of random thoughts, ideas, notes, lists, letters and drafts in a home directory (or My Documents if you prefer). Then we organized everything into directories, directory trees as deep as the file system could see. But then the files were needed… somewhere else. If not always using a time-sharing remote system already, the only other option was pushing files around manually over networks or removable storage. And all the while, trying to keep changes in synch and endless make-work.
Evernote maintains simple notes over the web. Notes can be organized and tagged, and all content searched. The desktop and mobile versions all work seamlessly with the master copy in the cloud.
FlipBoard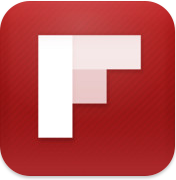 FlipBoard is very well polished, delivers a solid reading experience, is easy to set up and navigate, and looks great.
FlipBoard can deliver content from feeds including social networks. Today's front-page news: King of Kongs ZvZ finals results, another gaffe in the primaries, a picture of someone's cat and Uncle Leon loses his watch (again). Why not? This interleaving of personalized content delivers the promise of RSS that hasn't been easy to collect before FlipBoard. A very impressive feed reader.
Dropbox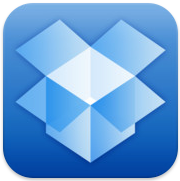 Dropbox is an interesting mobile app. It's a very simply concept – a) store your stuff in the cloud and b) get it back later. It's available for Windows, Mac, iOS, Android, and (gasp) even Linux. It's simple, convenient, easy to use, and it works very well indeed.
The strong Dropbox API means that the convenience of cloud storage has enhanced a multitude of apps, bringing cloud computing to the masses without them even realizing it. It's no exaggeration to say that cloud persistence can make or break even the most useful mobile apps.
The cloud hanging over Dropbox, however, is security. This probably doesn't matter to or affect most users, but at the same time, Dropbox may not be the place to store the Colonel's Secret of Eleven Herbs and Spices. There are solutions of course (TrueCrypt), but then the allure and utility of Dropbox is severely limited to select use cases that only marginally benefit from Dropbox.
Instagram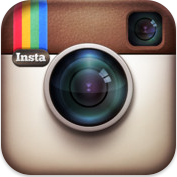 You've seen them – those quasi-retro-looking photographs. Well this is how it's done. You sign up and link up your social sites and friends, all within the app itself. For the time being, Instagram is best used with the iPhone camera, but then again, this app is not meant for magazine-quality prints. It's simple to use and share – and it's free – so stop worrying already and have some fun with your built-in camera.
Photosynth
Remember Photosynth? It's back - in mobile form. Photosynth was originally a project from Microsoft Live Labs that would stitch together photos (and even geotagged Flickr photos) and render a panoramic model. This is probably the best app in its category. It completely supports the full spherical mega-ball panorama if you're so inclined. It's obvious some care went into the design of this app – from the guided capture process to the stitching and sharing steps. It highlights the paradigm of do one thing and do it well. This is the next best thing to dioramas. This app is only available for iOS devices – I guess we know whose phones the Photosynth team is using.
PhotoPad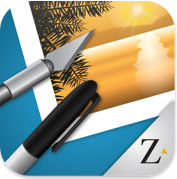 Photoshop Express is a handy tool with a handful of very basic photo adjustment tools more akin to the Photoshop Elements way of doing things. PhotoPad doesn't look as polished, but it's slightly more functional. It also includes some basic tools which I found handy for marking up photographs for reference purposes.
Instapaper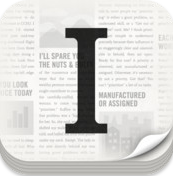 I don't always save links to peruse later, but when I do, I use Instapaper. Instapaper lets you save articles and links to look at or reference later. Not quite a bookmarking service, it's useful for consuming links you want to get to later, especially when not on a data plan.
A critical part of cloud computing is dealing with occasions when there is no network connection available. This is where Instapaper comes in. Save an article from a desktop browser and access it later from Instapaper running on an iOS device, on- or off-line.
Instapaper is another app with a strong developer API, which means you can do your instapering from several popular apps like Flipboard, Pulse and Seesmic.
World Atlas HD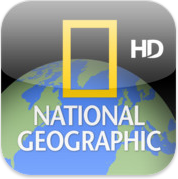 As advertised, World Atlas provides high-resolution maps along with wiki-like factoids about locations and best of all, that classic, old-fashioned mappy look and feel that you'd expect from an app called "world atlas." Shushing librarian not included.
As is their custom, Apple doesn't rely on any single aspect or gimmick of their products in their value proposition to their customers; but, one of their strongest selling points is the rich iOS app marketplace. The form factor and capabilities of the iPad encompass a vision of functionality that the market caught onto and the result is a mobile app space that demands capability, comfort and convenience. Thousands of apps are available, and the sheer volume of the selection of apps doesn't seem like it will be slowing down developers or buyers any time soon.