T

al

k to Adam Kehler
Consultant, Information Security
Would you like to continue the conversation about one of my blogs or connect on a healthcare security issue that you're having? I would love to hear from you - send me a message!


Learn More: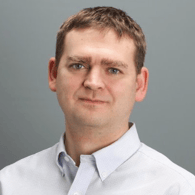 Adam is a Consultant in Online Business Systems' Risk, Security, and Privacy Practice. His focus is on Health Information Security where he has delivered over 500 Security Risk Assessments for organizations required to meet Meaningful Use and HIPAA Security Rule compliance. Adam has lived and breathed HIPAA over the past 6 years and has worked closely with Health and Human Services to help organizations understand and comply with complex compliance requirements.
Since 2010, Adam has maintained his CISSP certification and has delivered security consulting services for organizations large and small. He has a unique ability to translate technical topics into language and formats that can be understood by all audiences.