Talk to Shawn Lukaschuk
InfoSec and Compliance Consultant
Would you like to continue the conversation about one of my blogs or connect on a PCI issue that you're having? I would love to hear from you - send me a message!
Learn More: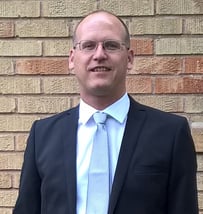 Shawn Lukaschuk has been a practicing PCI QSA since 2007, helping organizations understand and satisfy their PCI compliance requirements. Shawn Lukaschuk combines his PCI expertise with over 20 years of experience in IT security to provide clients with knowledgeable advice and recommendations for improving their processes, policies and security postures.
Based in Winnipeg, Manitoba, he prides himself in his pragmatic approach to compliance. His location "advantage" has given him the chance to work with service providers, merchants, acquirers, and issuers from Victoria to St. John. Shawn Lukaschuk's passion for PCI extends beyond just the workday as he is also a regular speaker at IT security seminars and conferences.