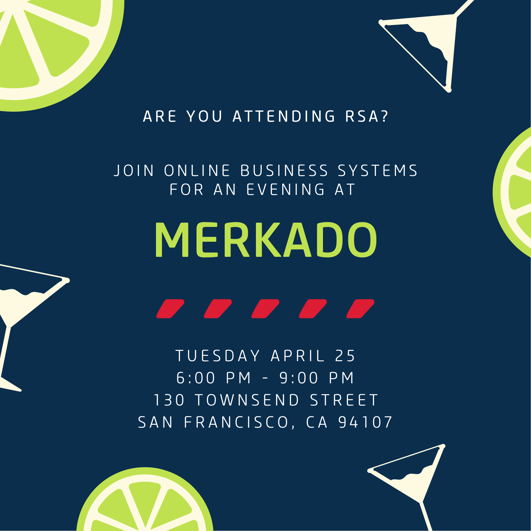 Merkado
Hola! RSA is 2 weeks away! Get ready to spice up your taste buds with some delicious Mexican cuisine at Merkado restaurant!
We hope you will join us for an evening of refreshing margaritas, appetizers, and a feast of flavors, as we connect with old friends!
The lively atmosphere, coupled with the mouth-watering food and drinks, is sure to make for a memorable evening. Many members of Online's security team will be in attendance, making it a perfect opportunity to network and share security philosophies.
We'd love for you to join us and at our favorite Mexican spot in the heart of the city. Let us know if you can make it!