The B2B market is in a high degree of flux, and your B2B strategy will likely revolve around growing your market, staying relevant to your customers and digital transformation. But where do you start?
While deploying an eCommerce site is a technical undertaking involving developers, system architects and security experts – it is much more than just a technical exercise. Several related considerations must be addressed to ensure the solution drives maximum value.
The Best eCommerce Strategies




The best eCommerce strategies start with a firm grasp of the present, both internally and externally. Understanding the threats facing your company and the opportunities available in the market to exploit will allow you to decide what direction you wish to take in the strategy. Without this understanding, threats can blindside you and your strategy will not reach its goals or deliver the key results.
Several common forces are often considered to assess the market conditions for B2B organizations:
Market forces

Macro-economic forces

Industry forces

Digital Trends


Typical strategies that address the various forces acting on your market conditions: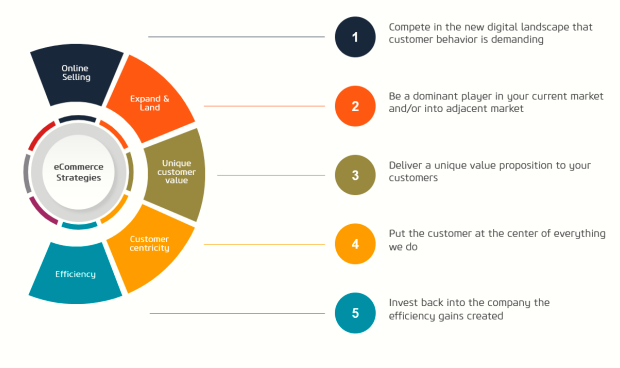 This additional diagram outlines the vital steps in creating the eCommerce strategy, including the implementation roadmap.


---



Find immediate value in this complimentary B2B eCommerce strategy playbook.
Includes templates and detailed info for those investigating new platforms, optimizing efficiency, customer centric solutions, user experience, and more!
Download this valuable asset by clicking the image below.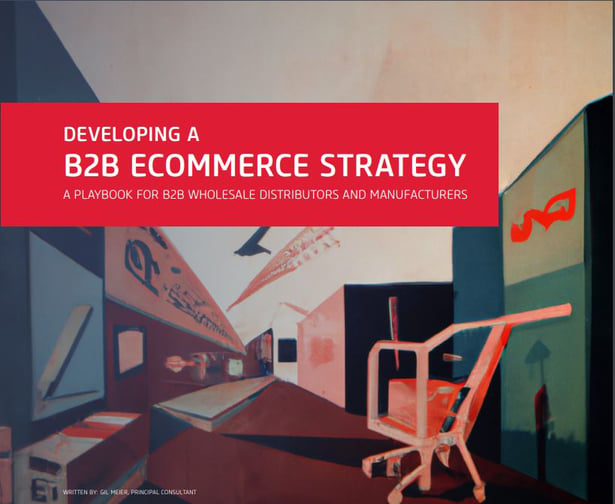 ---
About Gil Meier, Senior Consultant, Digital Transformation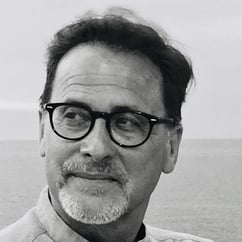 Gil Meier is passionate about ever-changing digital technology and its opportunities in various industries, particularly B2B.

Gil helps companies define and deliver their digital transformation growth by applying innovative products, services, and business models that take advantage of digital technologies.

Check out more great blogs from Gil: