Customer Experience (CX) is customers' perception based on interactions across all touchpoints, people, and technology over time. Overall, it shapes their opinion about the company and whether you will build a lasting relationship. It's about putting your customers first at every stage of their journey.
The manufacturers and wholesale distributors that do this well can turn the experiences they create for their customers into a critical competitive advantage.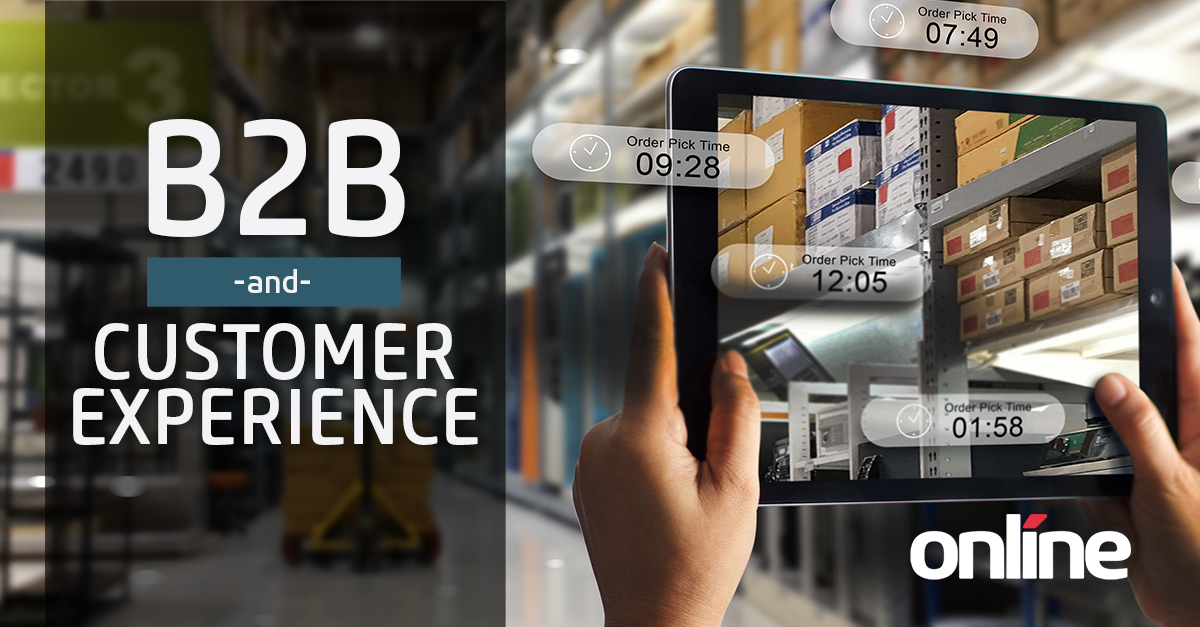 ---
It is important to note that 64% of B2B buyers place more importance on experience than price, and the number one experience requirement customers are looking for is efficiency.
---
What Does Successful B2B CX Look Like?

B2B buyers typically do the same four tasks each month. The key is to ensure these are the easiest things to do on your site to deliver enduring value by saving them time and effort.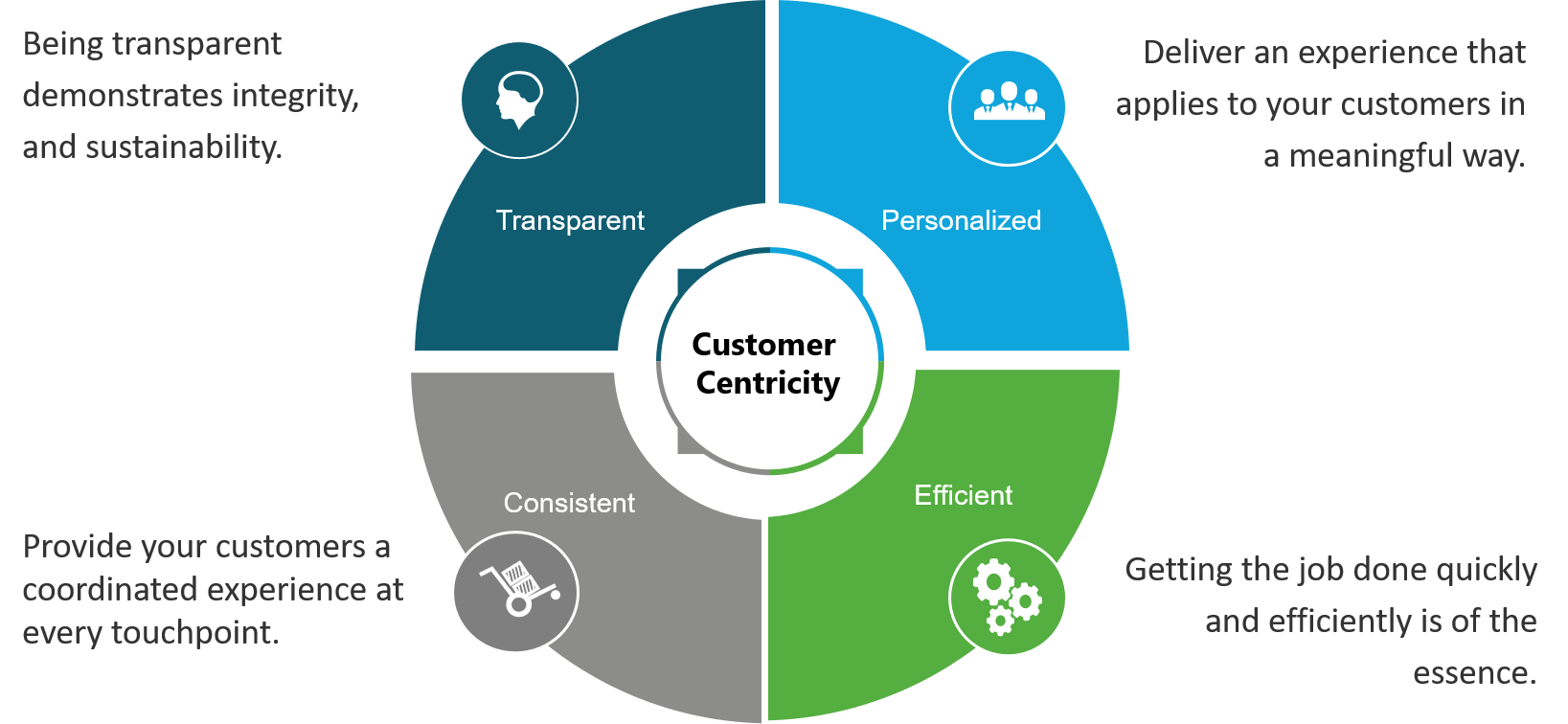 1. Efficient

Purchasing is vital to the B2B buyer's job. Getting the job done quickly and efficiently is of the essence. Manufacturers and distributors must make it easy and fast to purchase what they need using seamless transactions.
Customer optimized non-digital manual or automated processes are essential to eliminating cumbersome interactions at every customer touchpoint from sales, research, purchasing, fulfillment, replenishment, and customer service.


2. Transparent

Transparency is another critical component, and it is essential across the entire supply chain, demonstrating corporate integrity, loyalty, and sustainability. Customers want to feel like distributors, and successful eCommerce sites give them all the information they need to make purchasing decisions.
Apart from demonstrating sustainability and care for the environment, some areas to focus on when enhancing the transparency of your eCommerce business are product availability, pricing and promotions, shipping, and handling fees.


3. Personalized

Personalization is an essential in B2B because it allows you to segment buyer types (personas) and designs the corresponding practical, tailored experience where one eCommerce persona may experience something different.
The key is making sure the experience you deliver to your customers applies to them in a meaningful way.

What do they want? How do they want to communicate and relate with you? What do they expect at this part of the process?


4. Consistent

As your customers traverse the purchase process, knowing what to expect next is part of a great B2B CX and is accomplished by providing a consistent and coordinated experience at every touchpoint.
Customers have their preferred transaction channels: phone, online, mobile, EDI, and eProcurement. Therefore, distributors and manufacturers must ensure a consistent experience of each customers' purchase journey across all channels.


---

How to Accomplish This?

The following four interrelated elements are essential to CX success as defined by the Customer Experience Professionals Association.
A culture of customer-centricity

Every aspect of the corporate culture – from the top-down is focused on the customer:
Leadership has a shared vision.
CX strategy is linked to corporate strategy.
Customers' well-being is #1


The realization of the rewards

Every customer experience gain contributes to positive business performance outcomes:
Financial
Social
Operational


Holistic alignment of systems and structures

Every department and employee is united and focused on the quest for customer experience excellence:
Cross-functional departments are connected to create a frictionless experience.
Employees are involved, recognized and have the tools and resources they need
Internal changes needed to support the updated CX experience are complete and seamless. As Adelle Rewerts Online's Senior User Experience Architect says, "Just as all rivers lead to the sea, all business processes lead to the customer."
Evolution of business practices through a focus on customer engagement

Every thought and action is meaningful, making customers' lives better and showing you care.
Business processes are built and updated based on responding to customer needs.
Customers are heard and responded to with empathy.
Customers experience fewer hassles, consistent and delightful journeys.


---

B2B CX Considerations

As much as it is a cliché, time is still money for the B2B customer. As a distributor or manufacturer, the best way to stand out from your competition and make sure customers stay with you for the long term is to provide a seamless, easy and efficient buying experience. An efficient experience makes your customers' jobs more effortless through the entire path to purchase, no matter what channel they are on at the moment.


Simplify navigation and personalize catalogues

Most distributors and manufacturers have massive catalogues that are hard to navigate. By creating product names and categories based on how customers identify products, distributors can quickly and intuitive product search. Also, creating catalogues containing only the products the customer has access to makes the product search and purchase process efficient and personalized.


Offer rich product content

B2B buyers increasingly do much of their research online without talking to a sales representative. Therefore, enriching content to make things easier for the customer is critical; some examples include detailed product information, images/videos, technical specifications, how-to documents, and tools like exploded product views.
However, balance is required not to overload buyers with information. According to research from Harvard Business Review, too much information drives an 18% decrease in purchase ease. Instead, aim to streamline the presented information using personalized content and product recommendations.


Make reordering easy
B2B buyers have many tasks they need to do every month, such as reordering or restocking certain products. If they must go through the search process every month, you create opportunities to switch to a competitor.
Increase customer loyalty can be enhanced by providing efficient features such as one-click reordering and personal shopping lists.


Optimize for B2B complexity

Customer-specific settings need to happen in the background for B2B buyers, including contract products and pricing, buyer roles, and custom approval workflows.
These customer-specific settings should be configurable features on your eCommerce site so that once set, B2B buyers never have to think about it. Instead, the experience is consistent and personal.


24/7 self-service

One of the significant benefits of digital commerce is being able to offer 24/7 self-service. This 24/7 self-service frees B2B buyers to manage orders on their schedule.


Empower your account reps

An extra personal touch for high-value customer accounts will still be required, especially if you have very complex products or a comprehensive product catalogue.
Provide your sales reps with the tools in your eCommerce site that give them valuable insights into the accounts they manage. For example, providing sales with the real-time situation for each account, provide eCommerce features to aid them in meeting customer needs on the spot, such as order history, pending orders, product recommendations, and alerts when there are issues.


Leverage customer insights

Getting insight from search and feedback channels is key to optimizing the B2B experience and has become foundational. In addition, distributors and manufacturers now have even more valuable CX data within the CRM, ERP, TMS and digital marketing tools. By bringing this data together to provide valuable insights, distributors can offer evolving personalized customer journeys and effective, targeted online product merchandising vital to an organization's competitive advantage.


---

How Do I Get started?

As is with most enterprise initiatives, it starts from the top down. The executive vision of what customer experience looks like in your company followed by the formation of a strategy to achieve your measurable goals. Prioritized high-value CX initiatives should be planned, and road mapped for execution.

Online Business Systems can work with you on your CX roadmap and subsequently help you deliver on them.
---
About Gil Meier, Senior Consultant, Digital Transformation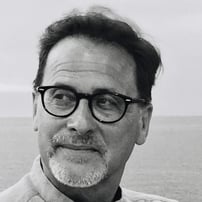 Gil Meier is passionate about ever-changing digital technology and its opportunities in various industries, particularly B2B.

Gil helps companies define and deliver their digital transformation growth by applying innovative products, services, and business models that take advantage of digital technologies.

Check out more great blogs from Gil: