Customer Experience is a hot topic these days, with more and more companies putting customer needs at the forefront of their digital strategies.
However, just like the cobbler whose children had no shoes, it's easy to overlook employee experience when you're busy levelling up to meet increasing customer needs and expanding your footprint.



Three reasons employee experience is pivotal to your growth strategy:
Your digital infrastructure is your new office culture:


The move from many companies to remote work has emphasized the role digital tools play in an employee's experience. Instead of popping my head into Angie's office, I ping her on chat. Instead of coming in first thing and saying hi to everyone – the décor arranged to motivate me and remind me of our mission – I log into my software package and start my day. And those tensions that get relieved by chatting with coworkers over a snack in the breakroom – what happens to them?



Your employee facing tools are your new office décor. They're the (inter)face of your company and the lens by which you communicate with each other.

If your culture isn't baked into the software they use, you're defined by their brand instead. Worse, if those tools are clunky or buggy, that is the impression your team has of you.




Your employees are the platform for your success.


Your business is powered by your people. Their ability to adapt, adopt, inform, and implement are what keep your business going and enable your ability to thrive. While you see the big picture of how their efforts work holistically, they see the specific details that impact the success of their role and the specific upstream and downstream implications.

The software they use needs to go beyond their job description – it needs to address their reality – their context, their goals, their challenges. Once they're working smoothly, they can engage with their purpose and your company's purpose.



Their engagement is your greatest competitive advantage.






Your employees are customers too.





Your employees don't live in a box. They live and breathe in the outside world and the consumer apps they use on a regular basis form the baseline of their software expectations. They want to use great tools and the bugs that may have been overlooked in years past are now seen as lazy and problematic – and a reflection of how much the organization cares about their employees. Many companies are starting to realize that their IT and digital infrastructure are now a cornerstone of their value proposition.

And that IT investment has cascading influence.

The investment you make in your employees improves their ability and excitement to contribute to the processes, products, services, and innovations that you deliver your customers.

In turn, it reflects on your brand, services, and customer sentiment.


The ability for the software to meet your business goals while addressing employee goals is a sweet spot that can improve productivity, increase employee engagement, and create an opportunity to tap their expertise and excitement for exponential growth.

What could YOU do with more engaged employees?


---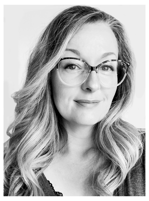 Adelle Rewerts knows a thing or two about Employee Experience. First, she's an employee. Second, she's been advising top tier companies on this stuff for decades. She uses her background in innovation, product, and user experience to align business goals, contexts, and processes with the realities of an employee's day-to-day experience. Adelle empowers business leaders to take a human-centered approach to their digital growth strategies.

---
Don't miss out on another excellent blog from Adelle!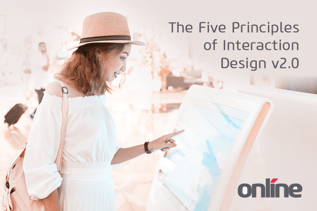 "User Experience is about building products and services that work for the people using them and for the business creating that product. To create effective products, we need to understand the business, understand the user, and bridge the gap between them.
Interaction Design is part of that bridge."