Online celebrated its 35th anniversary earlier this year. I'm amazed at how quickly the years have flown by. During that time, Online has grown from a boutique consultancy servicing a few clients in Winnipeg, to a team of over 350 professionals working with Clients across Canada and the US.
As an organization, we've learned a lot along the way; we've stuck to our values and, together, we have built something we are very proud of. I am often told by Clients that working with an Online team is unlike any other experiences they've had.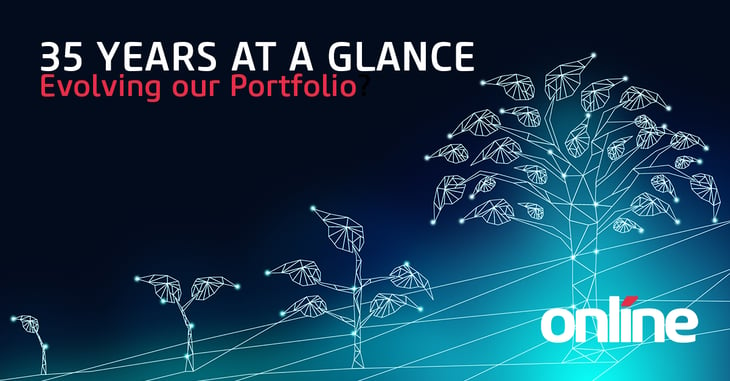 I believe this is a direct reflection of the exceptional talent of each Onliner, our shared values, and our culture that we continually cultivate and invest in throughout the organization.
Forward Thinking: Always Evolving our Portfolio
While our commitment to hiring the best people and providing the best experience possible to our Clients hasn't changed over the years, our portfolio certainly has evolved and changed.
Today we provide services that we probably couldn't have dreamed of 35 years ago. When I think back to some of the systems we worked on and created 20 years ago, I'm amazed at how differently we'd approach those problems today – the technology advancements we've seen are staggering.
If you've been to our website recently, you'll have seen that our current service portfolio extends across the spectrum of business, IT, and cybersecurity. Tim Siemens, our Chief Technology Officer, embodies our core value of being "Forward Thinking."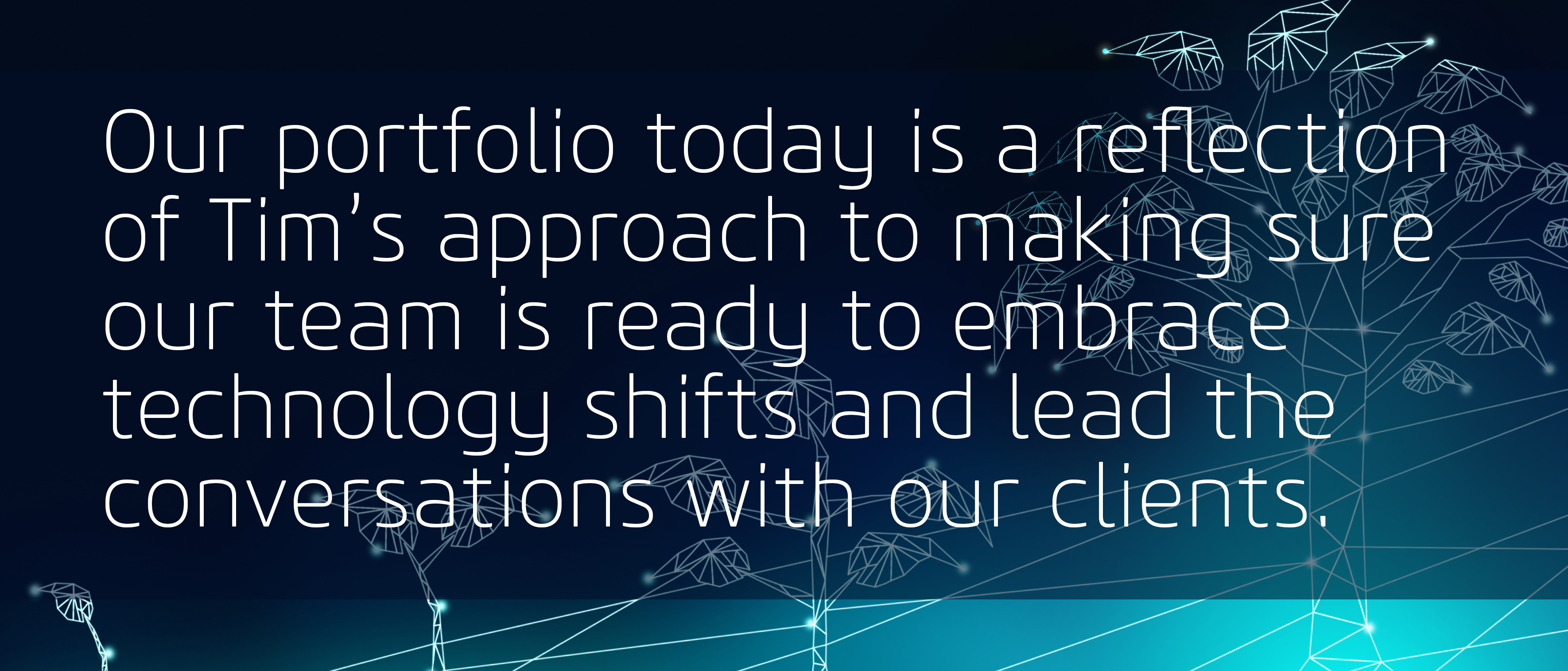 Today, we are spending a lot of time helping clients respond to the evolving expectations
of their customers and employees. We are leading projects across the digital transformation spectrum – from early strategy and digital readiness initiatives, to multi-year programs aimed at radically transforming business operations by leveraging digital solutions.

Daily, we are having conversations about how to best protect customer data and we see
a growing interest in the application of artificial intelligence.
It is an exciting time!


---
35 Years at a Glance
PARTNERSHIPS, TECHNOLOGY, STRATEGY, & GROWTH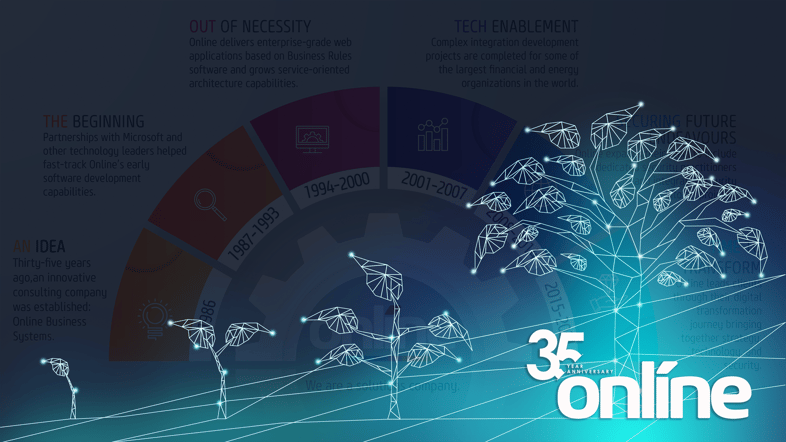 Download our full
'35 Years at a Glance' Infographic


---
Among the many lessons we've learned over the past 35 years, the one that stands out is that change is a constant and technology is a powerful enabler. Thank you to each of our Clients, Onliners (past and present), and Partners for your support and contributions over the last 35 years.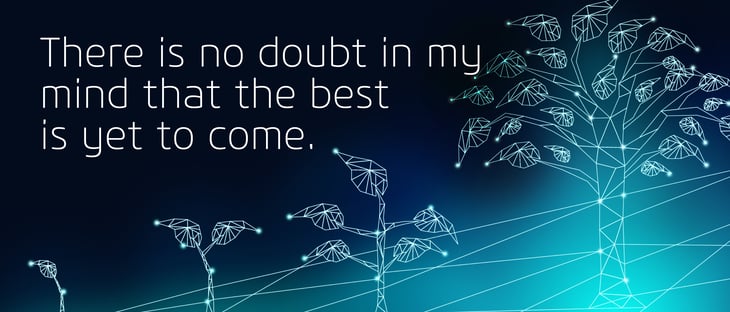 Take Care,
- Chuck
---


About Chuck Loewen
Chuck Loewen is the Founder of Online Business Systems, a company he envisioned where business and technology professionals would have fulfilling careers and be treated like friends, and clients would be treated with the utmost respect and see real value.

Chuck holds the positions of President and CEO of Online Business Systems, a leading business and IT consulting firm with 300 professionals and seven offices in Canada and the U.S. Chuck is responsible for Online's corporate strategy, overseeing day-to-day operations, and is very involved in building long-term relationships with clients and partners.

Over the years, Chuck and Online have been honoured with numerous awards for entrepreneurship, strong management, and growth, as well as for being one of Canada's best places to work. In 2017, Chuck received the University of Manitoba's Faculty of Science 2017 Honoured Alumni Award for exceptional achievement in computer science. Chuck is very active in the community, chairing or participating in numerous community-oriented organizations.