When you work somewhere for over 20 years, you start to recognize similarities in the people you work with. I am not suggesting that all Onliners are the same, but rather that they possess a set of common attributes. Whether it is a result of the type of people we seek to hire, or the environment we create that reinforces these attributes, I am not sure. I suspect it is a combination of the two.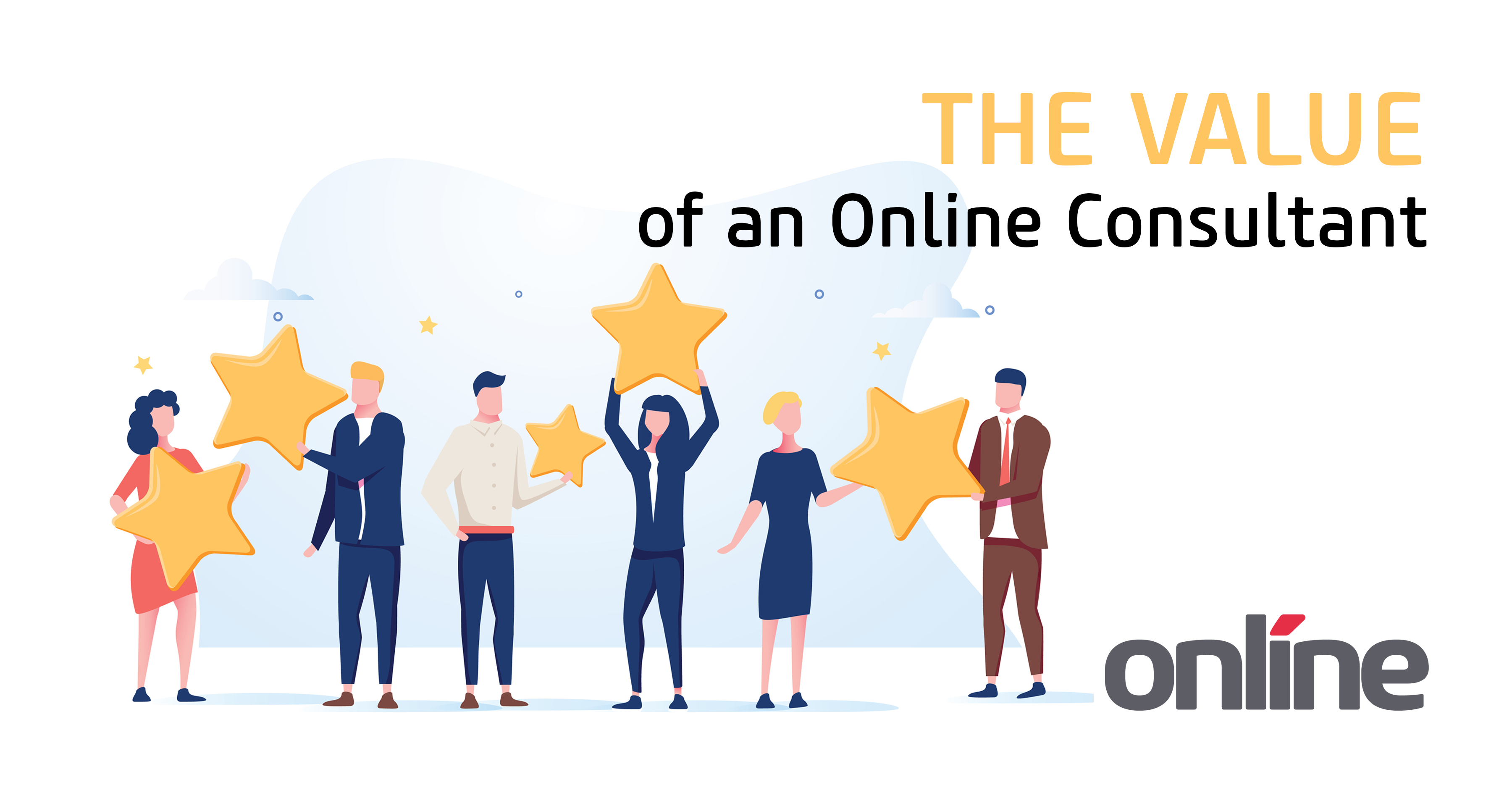 Across the board, I would describe Onliners as team players who are professional, smart, resourceful, and adaptable. And of course, they have a good work ethic, but this is balanced with interests outside of work. In other words, they are well-rounded. I believe that having a team of people with these attributes, and who share core values, makes you stronger as an organization and better serves your clients.
I also know that our team members are a large part of the reason we have made the Best Workplaces in Canada list for the last 15 consecutive years.

These attributes are important and there's no doubt that they are the foundational pieces that have supported Online's 35 years as consulting company.
But I think they are only half of the formula; how Onliners connect to our clients is the other half.

Our consultants are focused on driving measurable value to their clients. While our clients might only interact with a handful of Onliners at a time, we have a team of over 350 professionals who are available and willing to support those on the ground when needed. And they do. Onliners are collaborative and responsive. Our consultants gain Trusted Advisor status because our clients know we are there to support them and help them be successful in meeting their business goals.
Maybe that's why our company tagline is "Results. Guaranteed."

We believe that by investing and supporting our team members, clients also derive value. This happens in different ways.

Because Online has a diverse portfolio it is important that Onliners stay current on different business practices and technologies. We provide team members with professional development budgets and training days to be used towards online courses, conferences, books, webinars, and certifications. The goal is to ensure that our clients are receiving the best guidance, considering continually evolving technologies and information.

Our Corporate Culture was "a thing" at Online before Corporate Culture was "a thing." Our Culture Credo video depicts a very clear picture about what it's like to be an Onliner.
We have become an even better workplace due in part to a very diverse culture. Our different backgrounds have only made us better as we learn from one another and embrace the differences we bring to the table. I believe we leverage these differences to solve difficult problems together. Our clients benefit.

Our Career Mentor program was implemented about 20 years ago to help mentor and support another generation of consultants. While we may hire people for expertise in different areas, our team members need to fit in seamlessly with our clients and provide value that goes beyond just one area of technical expertise. Our Career Mentors work closely with their team members to ensure they are contributing to an amazing client experience and will be welcomed back. And they are.

It is our role to create an environment where our team members feel supported, appreciated, and fairly compensated. We know that Onliners have choices and we need to continually listen and pivot to ensure we are addressing their needs. We haven't got it all figured out and sometimes people leave, but it is important that we create career opportunities where Onliners see a future. We know stability is important to our clients and keeping good people is important to us.

Bottom line, the people at Online are our special ingredient. We consistently hear it from our clients. It's what really separates us from others. In a market that has high demand for talent, but increasingly limited supply, we know that we must adhere to our high recruiting standards, where strong cultural fit is as important as technical skills. Clients expect both from us and we deliver on both.
---
About Ria Neuendorff, Chief People Officer



As Online's Chief People Officer, Ria has over 30 years' experience in Human Resources, Recruiting and Immigration. She has focused her efforts on building and maintaining Onliner and Candidate engagement initiatives.
Ria oversees the corporate Career Mentor Program, which draws on the expertise of senior team members to provide mentorship and support to other team members. Career Mentors are integral to the growth and development of Onliners and by extension creating a great client experience. In addition she and her team guide corporate initiatives like "How to be an Onliner" (HBO), Health and Wellness Committees, Diversity Training, Performance Management, Technical Interview frameworks and the Cultural Ambassador Program.
Ria relocated to Minneapolis from Canada, over 20 years ago. She is grateful to be working with an amazing team of incredibly smart and caring professionals and a company that keeps a vigilant eye on balancing all 3 legs of the stool – our team members, our clients and our company health.