A Canadian fabrication and metalworking manufacturer has grown exponentially after transforming its operations and customer relationship program. Accufab Metalworks of Winnipeg, Manitoba, Canada, provides fabrication, assembly, welding, and industrial painting of parts for the transportation industry and was at the risk of being completely marginalized by its competitors.
Customer Experience + Jobs-to-be-Done
Accufab's transformation was designed to combine customer-centricity (CX) best practices and a Job-to-be-Done (JTBD) focus. CX and JTBD were used to help keep the organization pulling together in the same direction by putting in a series of changes across the organization such as 24/7 access to support, to addressing the buyers desired outcome of committed relationship.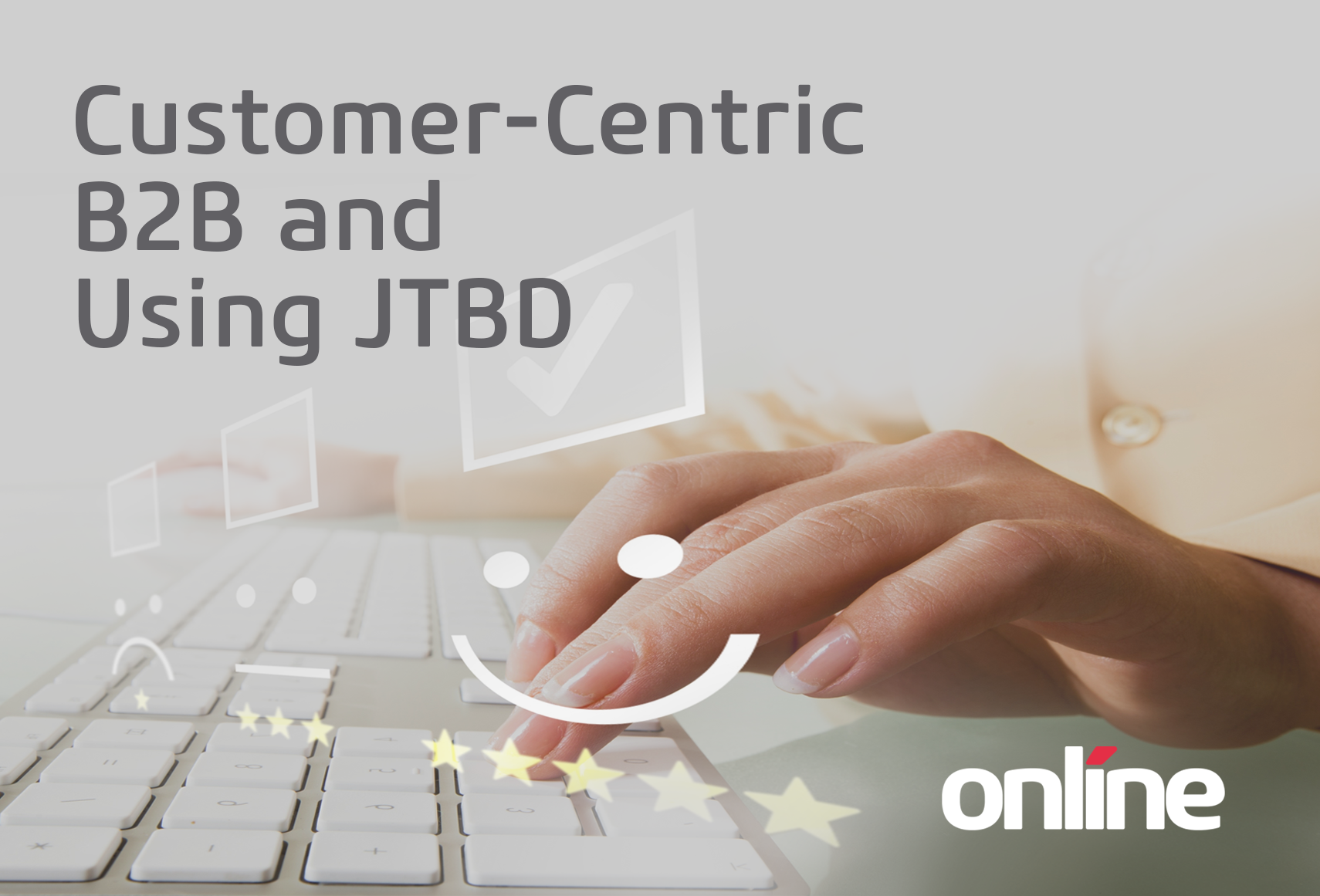 Start with a vision driven by C-Suite leadership
A successful transformation starts from the top. And Accufab recognized that a customer experience transformation has to be a company-wide initiative to create a cross-functional customer-centric operation.
Accufab's C-suite leadership set a clear vision to build a customer-centric organization, to gain a competitive edge. The company took a series of steps to shift the organization toward customer-centricity.
As Paul Smith of Accufab says, "Engaging our customers in a customer-centric manner makes sure that we stay top of mind." Accufab understands that:
Putting customers at the center is about much more than merely placing technologies at their fingertips. Every time the customer interacts with a vendor is a moment of judgment. Each mistake or inconvenience that a customer encounters at the touchpoint can lead to the loss of a sale or even a lifetime customer, including when the customer installs your product, runs the equipment the product is designed for, or replaces it when it breaks down.
As with every enterprise-wide and inter-organizational initiative, the outcome of a transformation aimed at customer experience depends on executive sponsorship. Lack of CEO and C-level support is often cited as the top reason that transformations fail. Being armed with this awareness helps shape Accufabs's next moves.


Accufab's partners Paul Smith and Justin Giasson's vision is to "Produce quality products with on-time delivery performance manufactured to meet or exceed our customer's expected outcome." They view the relationship with their suppliers as no different and have applied the same customer-centric principles to them. In this post, you can almost always include Accufab's suppliers, where you see a reference to their customer.
Overall, this vision statement is not unfamiliar, but having it be the organization's lifeblood is the key to customer-centricity and jobs focused success. Accufab recognizes successful CX companies don't create a mission statement and then continue business as usual. Instead they have made conscious decisions to be customer centric by:
Fostering a culture that's passionate about and aligned around their mission; this is an ongoing activity and priority.
Bringing the voice of the customer into their business by understanding customer motives and needs, and then designing and delivering exceptional customer experiences.


Identify the challenges
An analysis revealed that Accufab faced a series of challenges. Discussions with some customers (and suppliers) identified several challenge all centered around hearing and responding to Accfab's customer needs. Customer voice, though central to the C-suite's vision, had no channel within the organization and was never heard by decision-makers. Accufab was not in tune with a significant customer's evolving business needs and was at risk of being marginalized.
To provide a customer journey that works smoothly, every customer touchpoint needs to be supported by organizational functions cooperating enterprise wide and aligned at every step.
Challenge 1:
Limited understanding of customers and suppliers
The company relied in most cases on procurement managers as the primary source of customer and supplier feedback. Company representatives rarely approached other supplier-decision influencers or the end-users, thereby losing many potential insights. The company also lacked access to the end customers (final job executers) further down the value chain.
Challenge 2:
Few channels for customer feedback
Sales were the primary channel through which the company gathered customer feedback. But informal business processes meant messages did not always get to the right managers.
Challenge 3:
Customer problems not addressed
Customers shared that the company had not dealt with issues they had reported, and the same problems persisted.
Challenge 4:
Limited analysis of feedback for insights
Customer feedback and data that existed within the organization and were not centrally collected into reports that gave management the full picture. Other managers also found it challenging to access the aggregated customer feedback related to their roles.
Transform into a CX-centric organization with a Job focus
Every B2B touchpoint Accufab had with it's customers needed to be powered by organizational functions cooperating enterprise-wide and aligned at every step to work smoothly. The net effect of the entire customer journey ultimately is to provide a frictionless personalized experience by a well-oiled B2B machine behind the scenes.
The following diagram outlines a typical customer journey.

Jobs-to-be-Done
The "usage" of the product is where the Jobs-to-be-Done (JTBD) focus is applied.
The JTBD theory is based on the notion that people buy products and services to
get a job (e.g. task, assignment) done. Your product was purchased based on the customer's expectation; they will complete the job at hand. Successful job completion is a quantifiable measure of job outcomes associated with the speed of completion, predictability, and effectiveness.
Successful execution of the job execution (Usage) and also the other steps must be supported by Accufab's ability to produce products that get the customer's job done - quality products with on-time delivery, manufactured to meet or exceed their expected outcomes.
To make this possible, a holistic transformation was formulated to move the company toward the C-suite's vision, knowing that no single silver bullet could address all challenges simultaneously. The transformation plan, which was expected to take 2-3 years to implement fully, consisted of:
Create the Vision;
Enabling the transformation; and
Delivering the solutions and changes
How they are making it happen
Accufab is applying the principles of customer-centricity and jobs-to-be-done to the entire supply chain they participate in, from their suppliers (metals) to the product manufacturers they sell to (transit manufacturers), to the end consumers (communities). They are modernizing and scaling up their operations capability by deploying new software, moving to a facility twice their original size, and upgrading their manufacturing capability.
Their employees' message has been clear that they are an integral part of this transformation to customer-centricity and JTBD focus; without their involvement, it will not succeed. Employees have been provided with the career training and the support required to ensure they grow, and they also feel safe during the COVID pandemic.
As this internal transformation occurs, Accufab optimized their customer's relationships through better communication mechanisms and provided transparent and continuously optimized touchpoints as the underlying business processes and tools evolved. Accufab has also started to focus on the various job executers, understanding their desired outcomes and how they may address their unmet needs.
Regarding during COVID, as Paul Smith says, "This was the time to increase communication with the customer, our employees and suppliers to ensure that we understand and meet their evolving needs."


The real impact on the bottom line
While Accufab is still in the middle of its transformation, the signals are clear; it is working. Sales have increased 2x over expectations/plan, new market opportunities are emerging, and their competitive position in the suppliers' ecosystem is heading in the right direction. Accufab believes that this customer-centric transformation will have a lasting impact, producing better products, more satisfied and loyal customers, and a more efficient organization overall.


Customer Experience
Customer experience (CX) is an increasingly crucial strategic topic in the boardrooms of B2B companies. CX leaders drive higher growth and good customer satisfaction.
The customer's experience is captured in their journey while engaging in your company. The customer journey would extend from touchpoints designed to raise awareness and interest through the touchpoints associated with usage, support services, complaints handling, and extend to the company's cessation of the relationship.
For B2B companies like Accufab, consideration should be taken for all their customers; direct (e.g. transportation manufacturer) and the end customer (e.g. community).

Please find a more detailed discussion on JTBD and Outcome-Driven Innovation on my last blog.