Every day, people make choices about the things they value.
Recycling versus sending it to a landfill.
Riding the bus versus driving to work.
Bringing your own bag to the grocery store versus using plastics.
These choices collectively define who we are, how the world sees us, but more importantly; how we see ourselves.
---
Our Digital Studio Values
Our Digital Studio team shares a number of common values – values such as open, mobile, and cloud-connected technologies, and other values such as Agile and Lean product development techniques.
Underscoring our values is a common passion: to design software products that exceed our Clients' expectations, and enable them to better serve their own customers by creating engaging and beautifully designed experiences.
The value we place on Design Thinking enables us to create products that deliver amazing Client experiences. It's this value that shapes how our Digital Studio's team functions and ultimately what makes our team different from our developer friends on the IT side of the house. The Digital Studio leverages Online's 30+ years of practical, expert development and integration experience, but pours around it a unique culture where ideas and research come together with creative talent to produce something bigger than a package of code.
Our creations help Clients use digital technology to transform their business and gain an edge on their competitors.
Digital Products are not new concepts to the tech-world, but they are providing substantial value to companies that previously could not attain that level of customizable technology.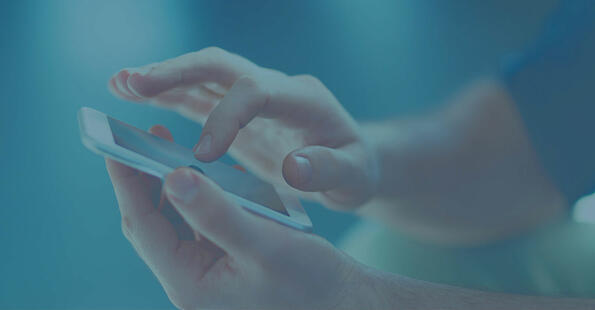 Online's digital product developers are distinguished by a superior approach to experience design, combined with outstanding capability to develop the required software. Online is one of few consultancies in North America capable of end-to-end digital experience development – most competitors only offer partial services. Clients will benefit from improved business results through better customer relationships, operational efficiencies, increased brand strength, and modernization of service delivery.
---
"We are very proud to have this group of world-class professionals as part of our Online team." adds Chuck Loewen, Online's CEO. "From our Winnipeg office they will be developing digital products for our Clients across North America."
---
Our Digital Studio is often compared to a traditional marketing agency or to an IT consultancy. These types of organizations have their place, but neither are fully equipped to deliver a Digital Transformation.
Marketing agencies have evolved as media has evolved; in the past they may have focused on print, radio, and TV, but today they predominantly focus on digital media such particularly web and social. They have both been successful in translating branding, design and campaign management for digital platforms, but have largely not been able to meaningfully contribute to the re-invention of their Clients through digital technology.
IT consultancies that have been around awhile will develop expertise in technical aspects or software development, and they tend to value predictable, reliable, and high-quality execution of the software development cycle (a noble cause). They have become very good at capturing requirements and building or configuring software to deliver those requirements.


Their biggest challenge is taking a customer-centric perspective, looking beyond the organization and through to maybe the most important stakeholder in a Digital Transformation project: the user of your product. They ultimately lack the design thinking and user experience design disciplines that are core to redefining and leveraging new forms of interaction through digital channels for the business benefit.
For Digital Studio, we are what we value.
We have built on both marketing and IT consulting strengths, and layered in a new emphasis on customer-centric digital transformation that is unique and very valuable. Feedback from our Clients has been amazing; one in particular who embraced our idea so much, they created a "Digital Studio" of their very own (we're very flattered).
Whether you're a product development veteran or just embarking on your digital transformation journey, we're here to help you get started. Are you ready?