Like so many industries today, Wholesale Distribution has been impacted by digital disruption. As millennials move into senior customer buyer roles, they expect to make purchasing transactions through online channels. Many distributors are not only faced with the daunting challenge of creating an online platform to sell inventory, they are also having to manage the impact of moving from a more traditional offline sales model to online sales, and unpacking what that means for their sales teams.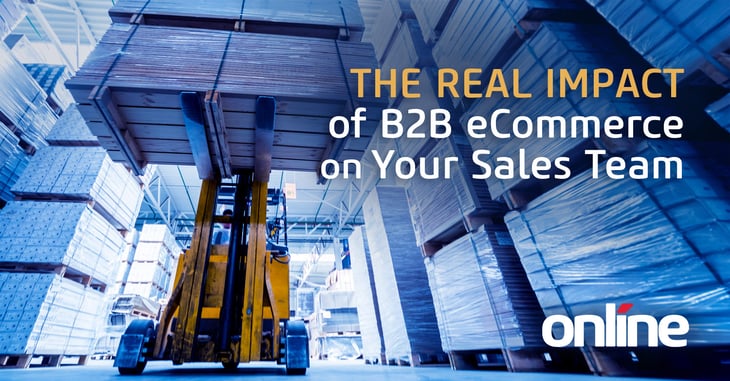 Your wholesale distribution sales team may see the implementation of an eCommerce product as a threat. This certainly does not need to be the case, but re-alignment of the sales team's method of working with customers is required.
Implementing an eCommerce solution is no different than any technology roll-out, if you underestimate the magnitude of change, your ROI will suffer. When you miscalculate the impact on roles, processes, and the use of technology to facilitate the revenue shift to the lower cost channel, the lost opportunity is hard to recover.
This article outlines six considerations to support your sales teams with the adoption of eCommerce successfully:
Increase efficiency of your sales team

Restructure sales commissions'

Provide personalized customer buying experience

Become a customer's trusted advisor

Take advantage of digital sales tools

Training and change management




1. Increase efficiency of your sales team
An eCommerce site makes your sales team more efficient. By allowing them to log in to the site, the salesperson will be able to either take and process the sales order directly or assist customers with finding the correct products and creating orders for the customer to review, modify and execute:
Easily find products, alternative products and recommended upsell opportunities

Give special pricing to customers

Check on inventory and availability

Place orders on behalf of customers

See a customer's order history

Check on order status for a customer

While making sure that your sales team understands their role with the new eCommerce platform and is the most important consideration, there are several other supporting considerations you want to address to ensure the sales channel is fully adopted:
2. Restructure sales commissions
Restructure your commission model so that it factors in online sales of managed accounts, in addition to offline revenue, compensates sales for driving their customers to the eCommerce platform.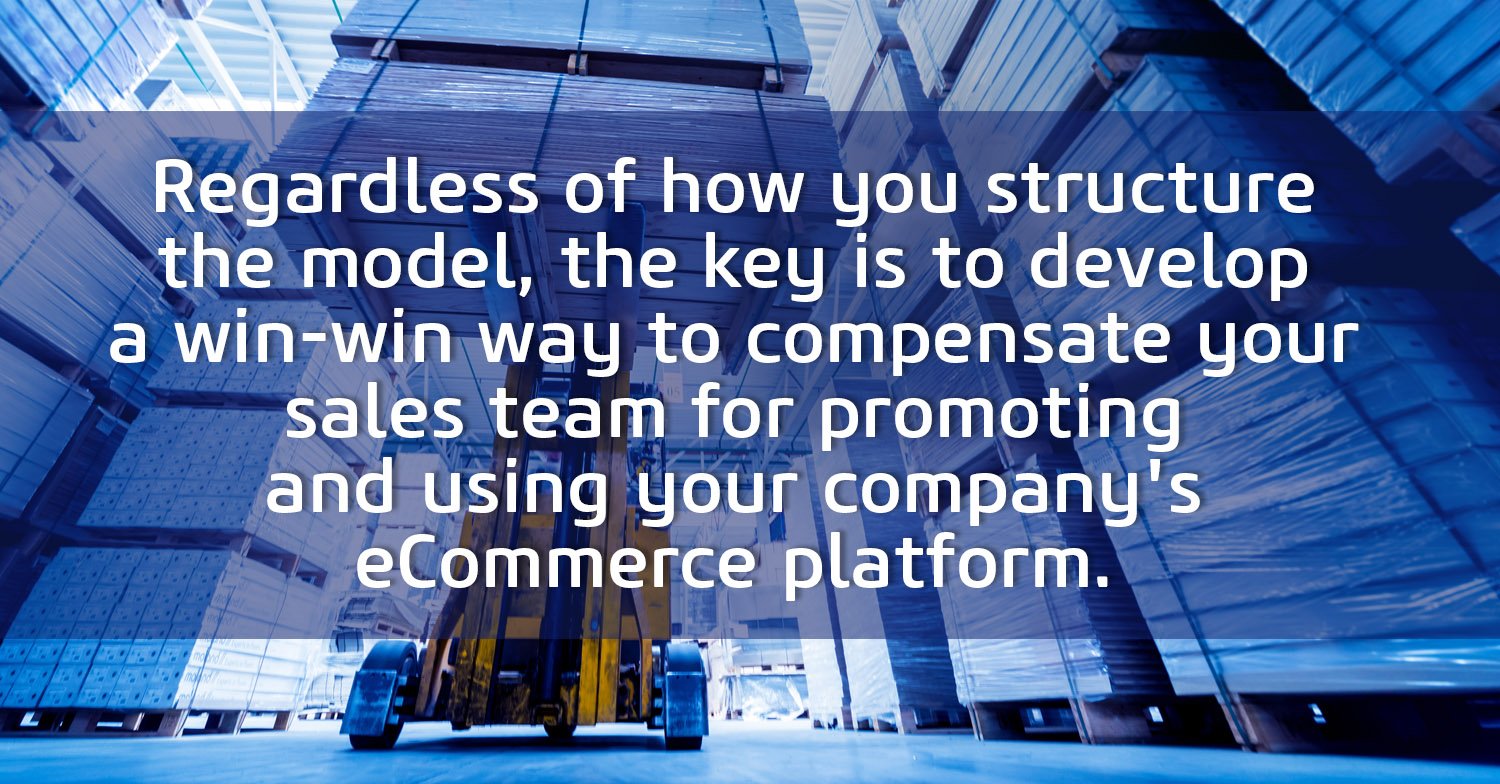 3. Provide personalized buying experience

Provide the online tools to allow the sales team to offer customer-specific catalogue options, pricing, and delivery schedules.
4. Become a customer's trusted advisor



Forward-thinking distributors are also looking at how they can decrease the customer's costs while creating deeper relationships. They are redefining the roles of their customer-facing teams - salespeople are becoming partners, and customer service staff are becoming advisors. These distributors are equipping their sales teams to act as business partners focused on identifying customer pain points and co-creating business solutions rather than offering products. They're shifting towards developing unique customer value propositions through value-added services.
5. Take advantage of digital sales tools
Leverage the following digital selling tools to enable your sales team to succeed:
A customer-relationship-management system (CMS) that provides a complete view of your customer and their engagement with the company.

Easy to access and share product data that is detailed, accurate and enriched with multi-media artifacts like 360-degree product views, videos, complete specifications.

Augmented reality tools overlay product data onto real-world product views to support sales, installation, operations, and support.

Advanced analytics reporting that includes predictive product and pricing recommendations
6. Training and change management



Giving your sales team tablet computers would not by itself significantly improve their productivity or effectiveness.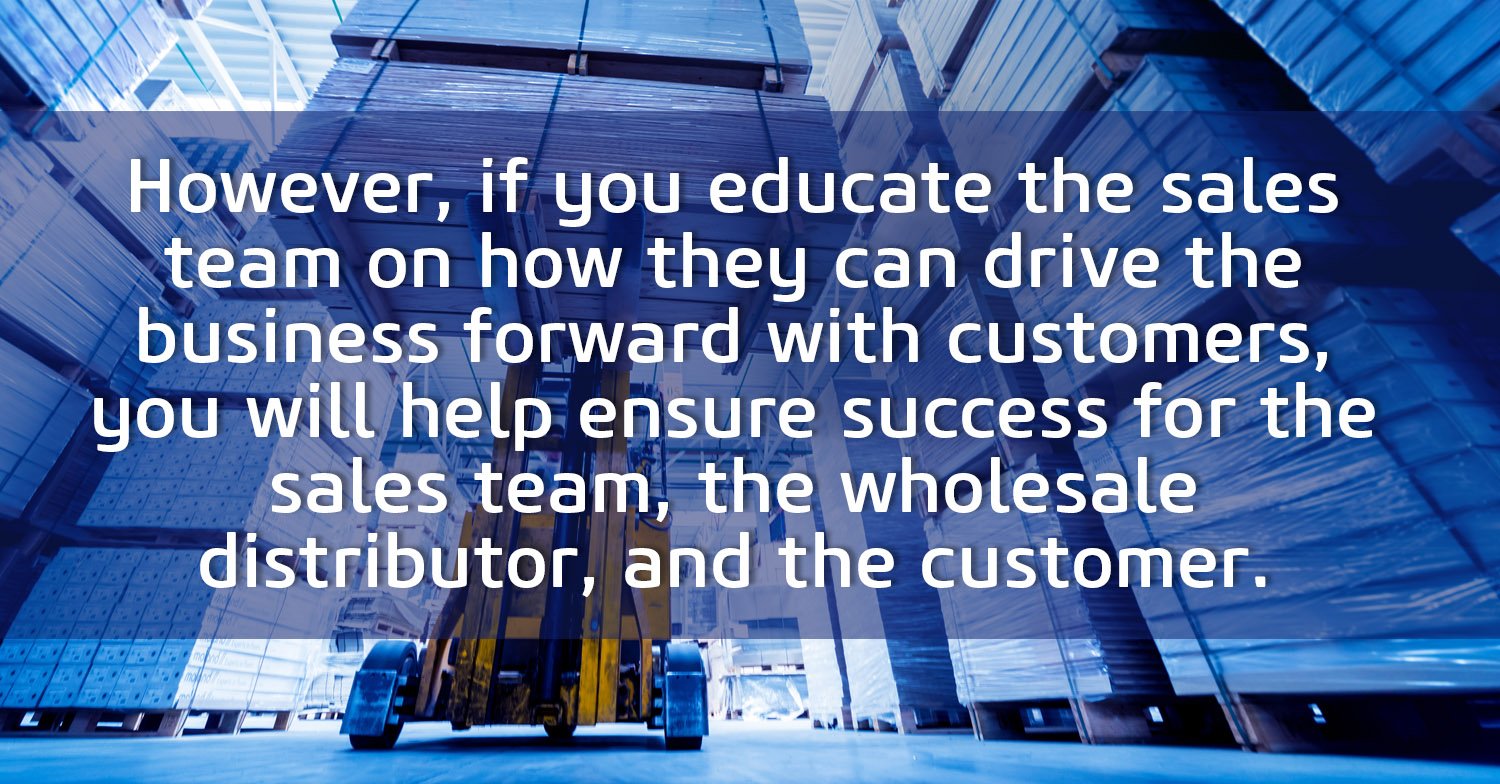 Conclusion
eCommerce is not a threat to your sales team; it is an opportunity. With the support of digital technology and change management activities, your sales team can drive sales, provide more customer value, and build customer loyalty. The ROI expected from deploying an eCommerce site will be recognized.
---
Check out these other great blogs from Gil: